PRIVATE

ONE

-ON-ONE CALIFORNIA CCW PERMIT INSTRUCTION


COURSES ARE AVAILABLE IN ORANGE COUNTY FOR ORANGE COUNTY AND LOS ANGELES COUNTY RESIDENTS.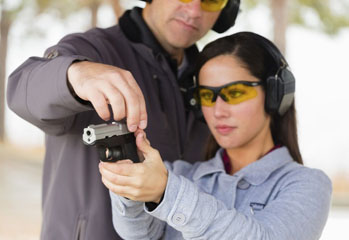 Our

Private 8-Hour

CCW Permit Instruction Course starts at 9:AM and completes by 4:PM. A custom Private One-On-One California CCW Permit Instruction Course is ideal for "High Profile" individuals that may not be able to attend a public course. They are also ideal for individuals who can not attend a weekend course, or would simply prefer to have a more personal hands-on instruction experience, both in the classroom and at the range. The cost for a Private California CCW Permit Instruction Course is just $800 and includes all course materials, Range Time and targets. A second person is just an additional $250. Bring a friend and share the cost, and the Private Course will work out to just $525 each!
For further information, or to register for Private One-On-One California CCW Permit Instruction Course, contact Orville Wright at: 949-769-9099